Listen up, earthlings. The masterminds behind the mega-hit Talking Tom and Jerry Pet Games have been locked away in our underground bunker, living on a diet of cheese and caffeine, to bring you something that's going to flip your world upside down – Version 3.0! Get ready to be catapulted into a world of mischief, mini-games, and merriment with everyone's favorite mice duo, Tom and Jerry, a.k.a., the Talking Jerry Bros.
Version 3.0: It's Like We've Invented Sliced Bread… Again
We've been toiling away, cooking up the best pet simulator this side of the galaxy. We've got animations so vivid, you'll think you're tripping. A voice changer that'll let you sound as ridiculous as you feel. And a buffet of props and accessories to play dress-up with our furry pals. If you've been pining for a virtual pet, or if you have a soft spot for mind-boggling mini-games, this update will hit you right in the feels.
A Mice Duo in a Cat's World: Talking Jerry Bros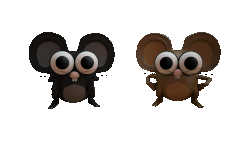 Hang on to your hats because the stars of our show, Tom and Jerry, are about to flip your concept of cat games on its head. These two are more than just mice; they're your ticket to laughter, fun, and the cure for boredom. From the second you hit download, you'll be smitten with these furry scamps. They're not just virtual pets; they're your new best friends.
Talking Tom and Angela? More Like Snoozing Tom and Snore-ela!
You might be wondering, how does this stack up against Talking Tom and Angela? Well, let's just say it's like comparing a rocket to a tricycle. Tom and Angela might be the apple of your grandma's eye, but our duo, Tom and Jerry, are the jalapenos in your margarita – spicy, exciting, and oh-so-addictive. Talking Tom and Jerry Pet Games was, is and will be the best Talking Game there was, is and will be.
Forget the endless grooming and dull dialogues; our game brings the party right to your fingertips. It's a wild ride filled with hilarious pranks, crazy adventures, and enough fun to make Tom and Angela look like they're on a never-ending tea break. So, why settle for snooze-fest when you can have a rip-roaring, laughter-packed, absolute blast? Say goodbye to the old and hello to the new – Talking Tom and Jerry Pet Games 3.0, where the fun never ends, and the party never stops!
More Than Just Pet Games: We've Got Mini-Games Galore
Think we're done? Not even close. Version 3.0 is a mini-game bonanza. Test your skills and reflexes in a series of hyper-casual games featuring our troublesome mice duo. We guarantee belly laughs, challenges, and a reason to skip that boring office meeting.
Unleash Fun with Mini-Games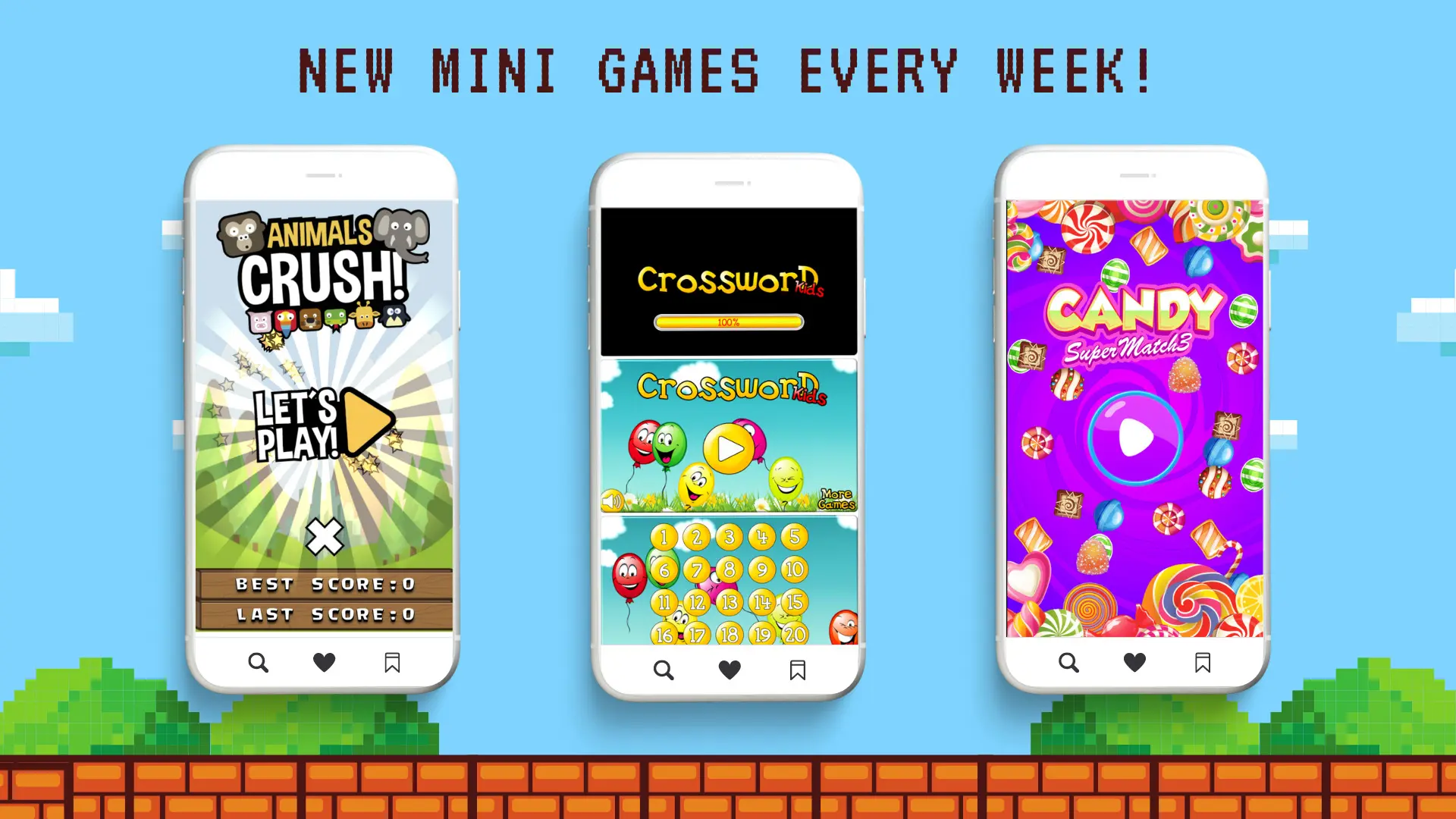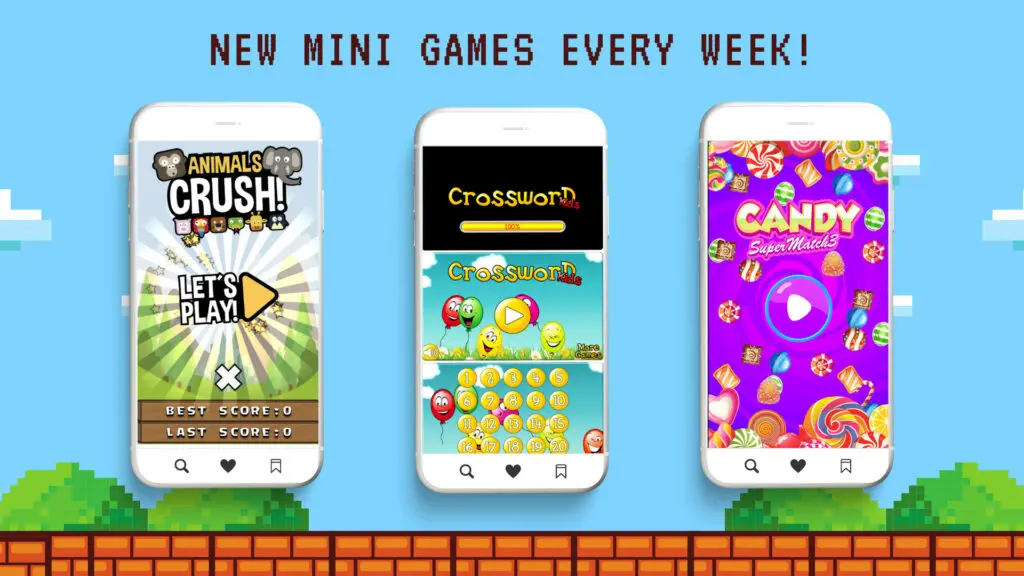 And that's not all! With Version 3.0, you can explore a variety of entertaining mini games designed for players of all ages. What's more, you can download all these games within Talking Tom and Jerry Pet Games on play store
Test Your Skills in New Hyper-Casual Games
Test your skills and reflexes with these addicting, hyper-casual games that feature the hilarious antics of the Talking Jerry Bros. The mini-games in our app promise hours of laughter and fun, keeping you hooked and coming back for more.
Graphics So Good, You'll Need to Blink Twice
Talking Tom and Jerry Pet Games, animations are so lifelike you'll think Tom and Jerry have moved in with you. Every antic, every trick – it's all designed to keep you rolling on the floor, laughing your socks off.
Channel Your Inner Rodent with the Voice Changer
We're also rolling out the red carpet for our Voice Changer. Record your most absurd squeaks, apply side-splitting effects, and laugh yourself silly with messages from Talking Tom and Jerry Pet Games.
Download the Upgrade: Your Thumb Will Thank You
Talking Tom and Jerry Pet Games Version 3.0 is the antidote to boredom. Fans of Tom and Jerry, Talking Tom, funny games, cute games, pet games, cat games, and mini-games – your search for joy ends here.
Become a Part of the Mice Duo's World
We're also throwing in some extra cheese. Unlock props, outfits, and accessories for Tom, Jerry, the Bros, and watch their world come alive. The more you play, the more you get. Isn't that great? Talking Tom and Jerry Pet Games is the most fun game you will try in this lifetime and the next.
Your Adventure with the World's Most Loved Mice Duo Begins Now
It's time to get off that couch and dive into the world of Talking Tom and Jerry Pet Games Version 3.0. It's more than just a game; it's a roller coaster of fun, laughs, and pure joy. So what are you waiting for? Hit that download button, and let the adventure begin!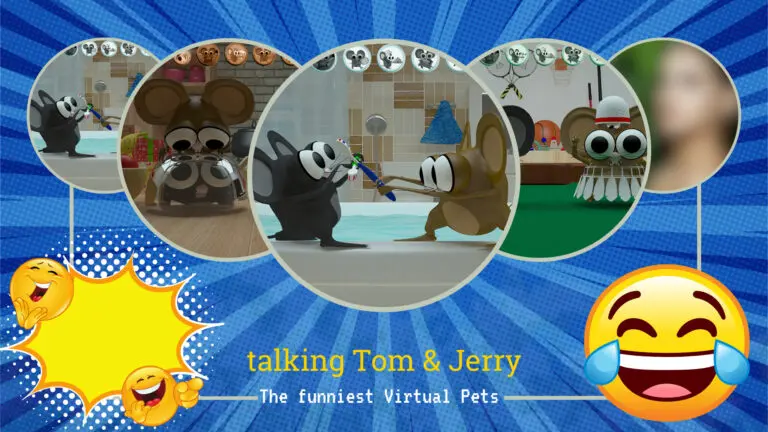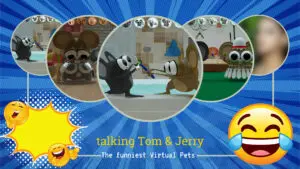 Talking Tom & Jerry Pet Games
Download the game, and change your life! ( don't hold us to any claims made here 😎)